Sorry for the long delay. I don't have much here in the way of a post. Not much has been happening here, actually. The most exciting thing that happened was that a mortar hit this port-a-potty near our Motor Pool. Kinda funny when you think about it. Luckily no one was in it, and it happened in the dead of night. The other thing was Easter, which was fun because SSG Lopez's wife sent us all this candy. Thank you Mrs. Lopez! The other major thing was the extension of my contract. With my impending promotion, I would have an extra year in the Guard. So I figured I'd just re-enlist here for 3 more years, and get $7,500 tax free! Other than that, not much. We've had some crazy weather with some sandstorms rolling in. I'm just counting down the days to my leave. 7 days and a wake-up! So that's about it. Enjoy the pictures: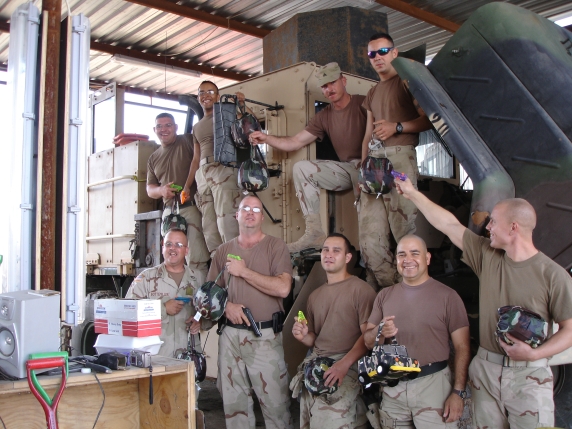 All of us, with our Easter Baskets. Thanks Mrs. Lopez!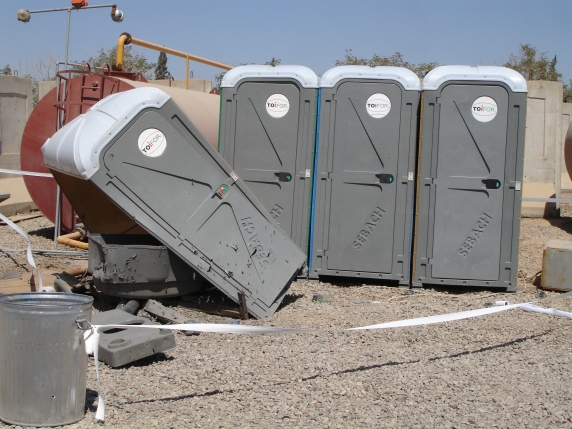 Mortar: 1 Port-a-potty: 0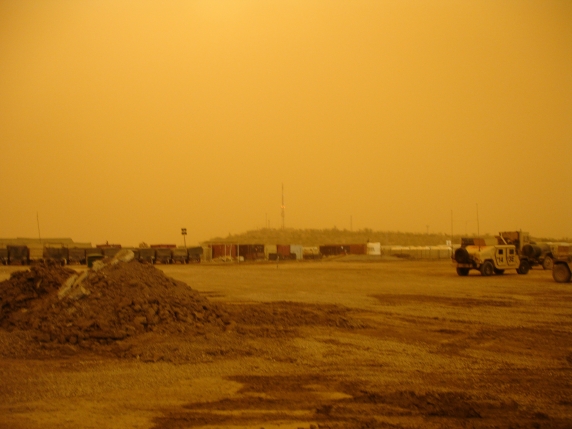 Ok, so I lied to you guys. I'm not in Iraq. We're actually on Mars. I mean, come on - look at the sky!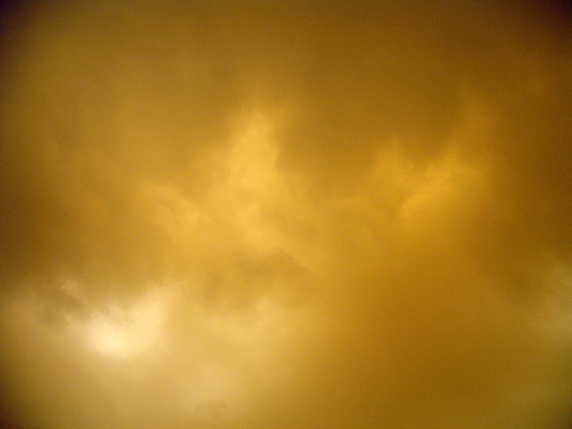 Mars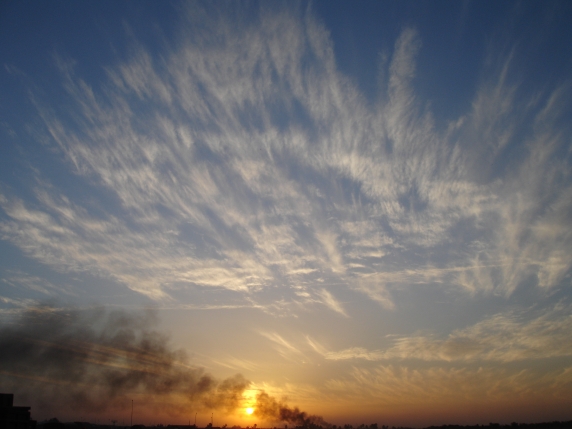 Smoky Sunset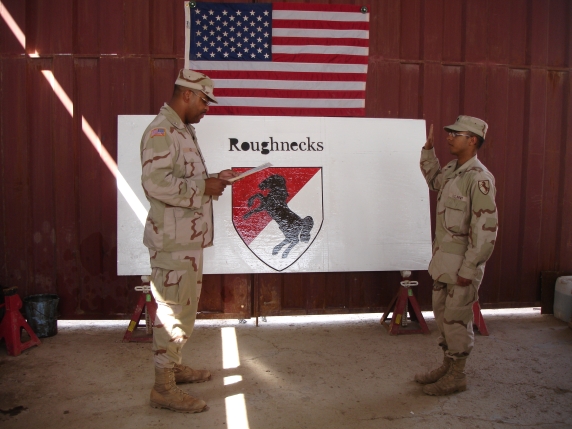 Re-up? You're Crazy!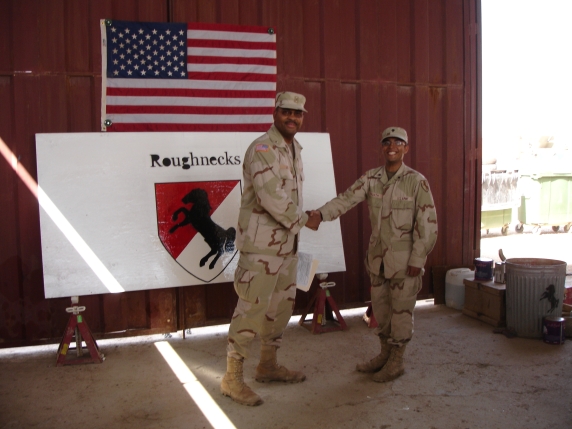 Re-up? You're outta your mind!