Happy Thanksgiving everyone, hope you all had a blast. Things have been pretty slow over here. We're essentially waiting to get to Baghdad, and I really can't wait until we get there. That's because once we do, I can start doing what I've been trained to do. Thanksgiving was interesting. The day started with us going to the range to fire our pistols and rifles. They asked us to keep an eye downrange in case camels or bedouins came into our field of fire. In the event of that happening, we were supposed to yell "Cease Fire!". I didn't do too well on the pistol qualification the first time around, because I have never fired a pistol before. But on the second try, I did pretty well once I figured out what I was doing wrong. After the range, we got back to the base. They had held the DFAC (Dining Facility) open for us, so that we could enjoy the Thanksgiving dinner. The food wasn't too bad. They had the whole deal there - Turkey, Mashed Potatoes, Stuffing, Cranberry Sauce, Sweet Potatoes, and so on and so forth. I ate until I was stuffed!
Today we didn't do much other than weapons maintenance. Being out in the range all day, filled the weapons with sand. That's one thing I'm going to have to deal with for the next year - cleaning the sand out of everything. So as you can see, things have been pretty slow so far. We have some more training coming up, but other than that, it looks to be a waiting game. I've been around camp some more, but the landscape doesn't change significantly. However, there are really pretty sunrises and sunsets here. The flat land makes for good viewing.
Oh I also have my address in Baghdad, so you guys can start mailing me. The address is going to change in a month when the unit we're attaching to leaves, and a new one comes in. However, the APO should remain the same. I will let you guys know when it changes:
Vivin Paliath
504th MP - HHB 1/180th FA FWD
APO AE 09344

That's about all I have for now, and here are the pictures I promised. There are some pictures from my visit to Phoenix as well: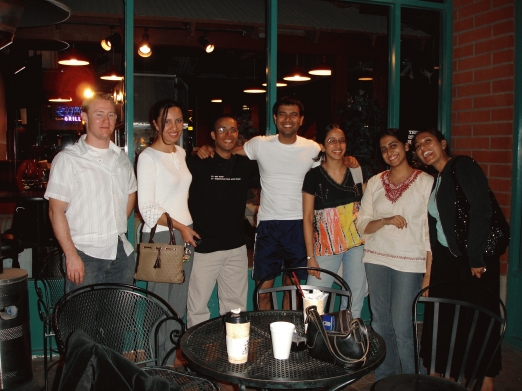 L-R: Josh, Naima, Me, Suraj, Rachna, Sadhana, Shareen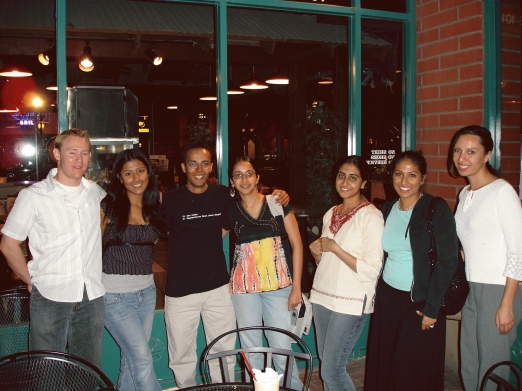 L-R: Josh, Keerthi, Me, Rachna, Sadhana, Shareen, Naima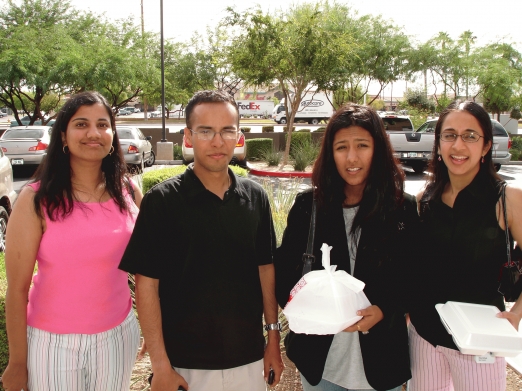 L-R: Anjali, Me, Keerthi, Rachna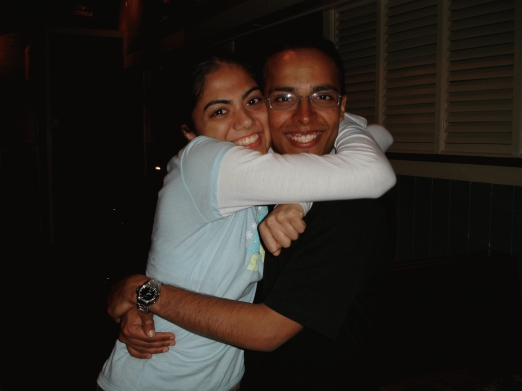 L-R: Vibha and I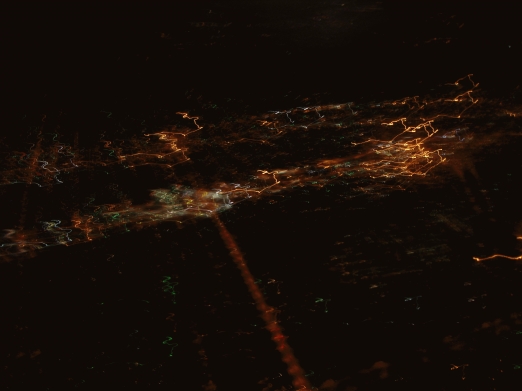 What Phoenix looks like, with slow shutter speed.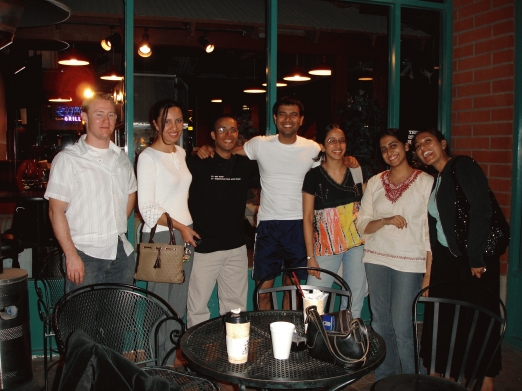 L-R: Josh, Naima, Me, Suraj, Rachna, Sadhana, Shareen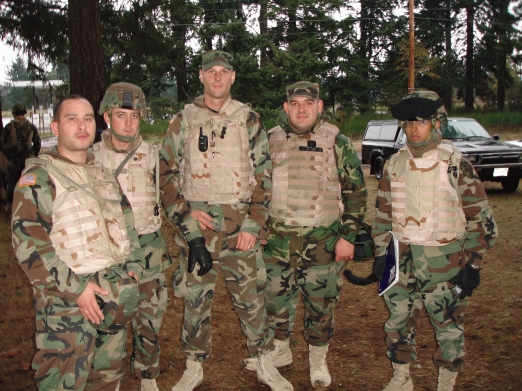 L-R: Ortiz, Greene, Kramp, Smith, Me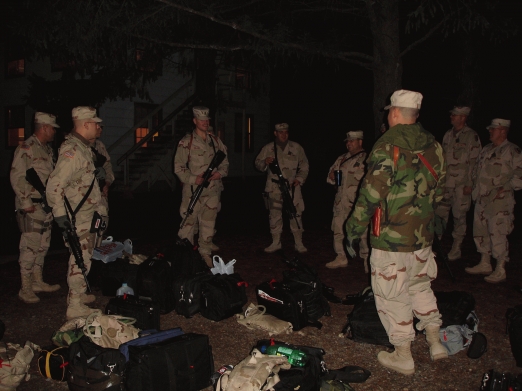 Outside our barracks at Ft. Louis, singing along to SSG Lopez's "Bear Song" to pass time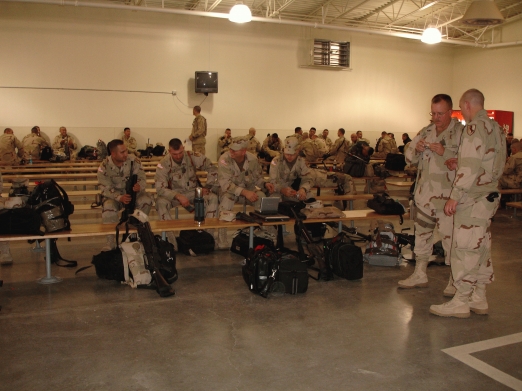 Waiting to board our plane at McChord AFB.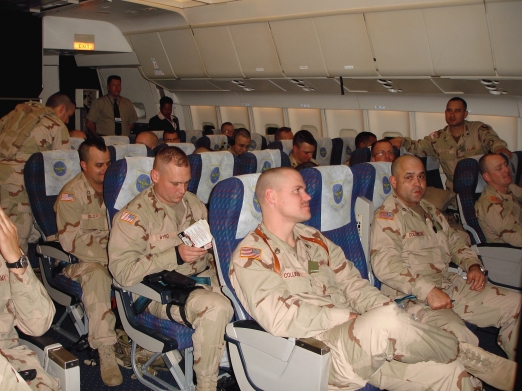 In the plane...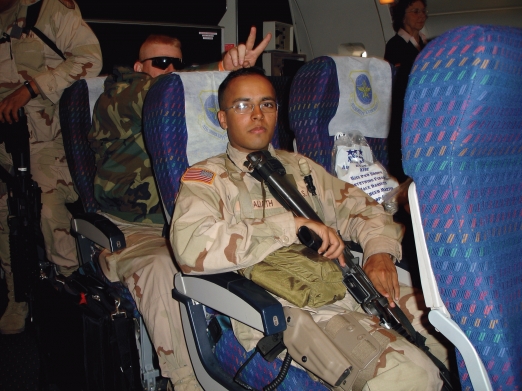 How often do you see a person with an automatic rifle, on a civilian aircraft? SGT Cook is either flashing the peace sign, or the donkey sign. I suspect the latter.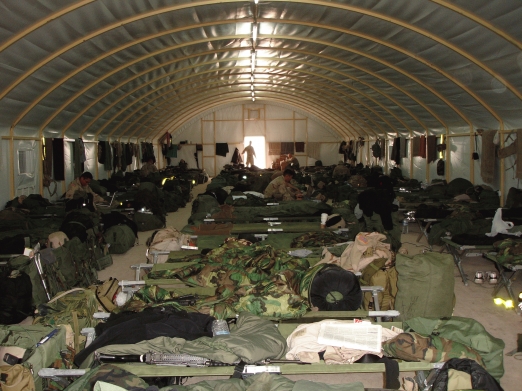 Our barracks in Kuwait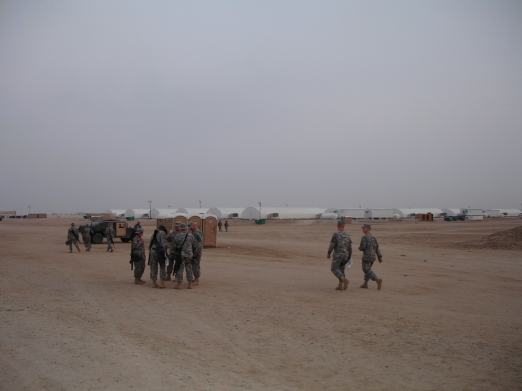 A picture of our camp.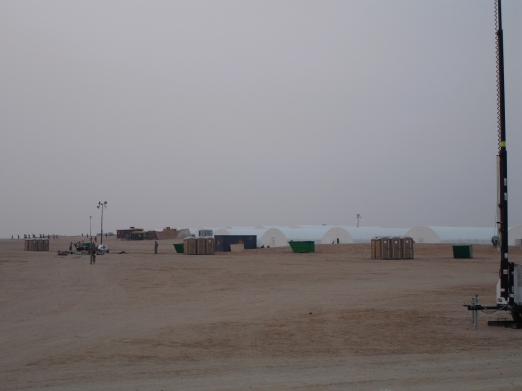 Another picture of our camp.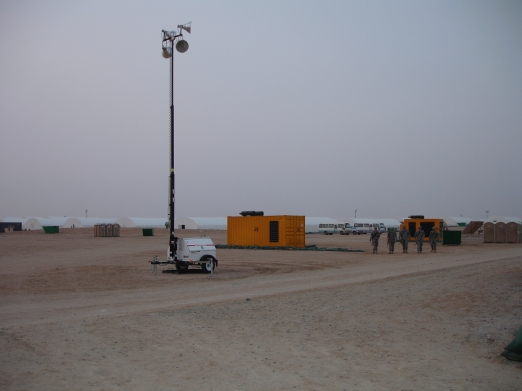 One more picture of our camp.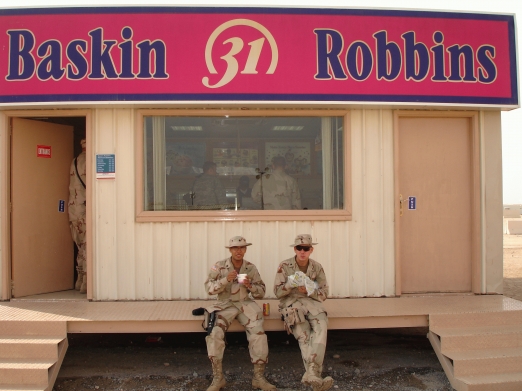 Greene and I at Baskin Robbins.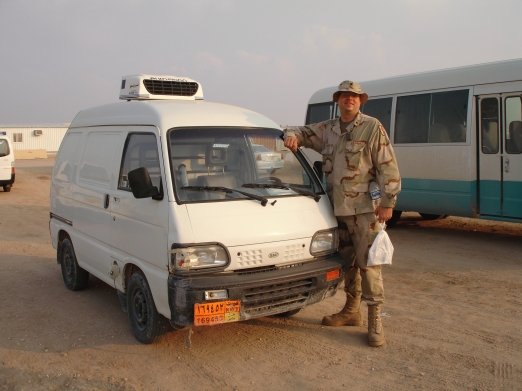 Kroney with his new ride.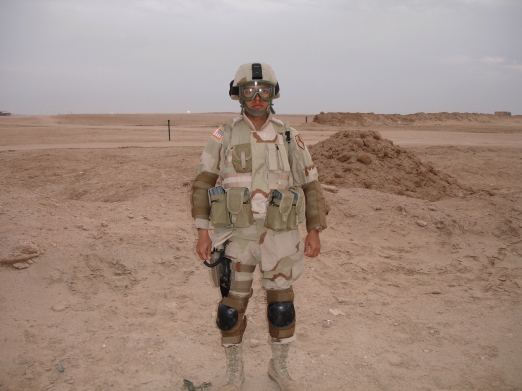 That's me in full battle rattle, minus my rifle.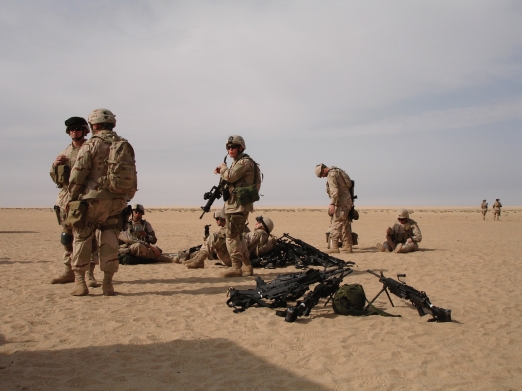 Relaxing in the desert in the afternoon.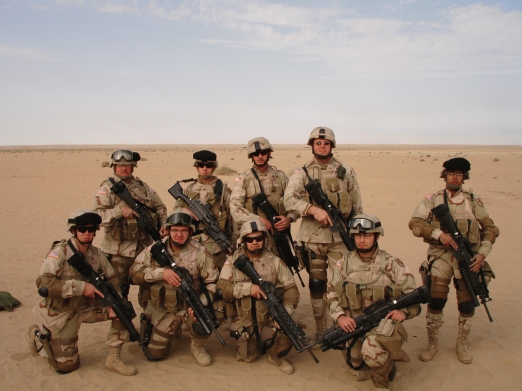 Top L-R: SFC Bottemiller, SPC Greene, SGT Laning, SPC Kronemeyer, Me
Bottom L-R: SGT Dahlseid, PFC Smith, SSG Lopez, SPC Ortiz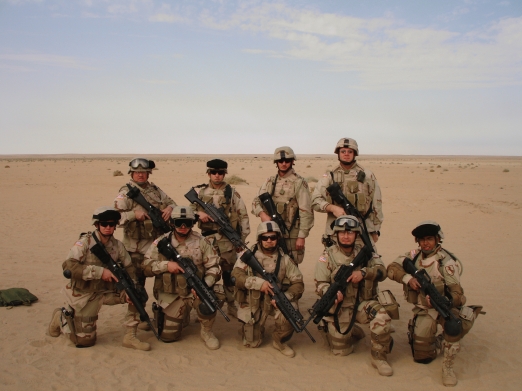 Top L-R: SFC Bottemiller, SPC Greene, SGT Laning, SPC Kronemeyer
Bottom L-R: SGT Dahlseid, PFC Smith, SSG Lopez, SPC Ortiz, Me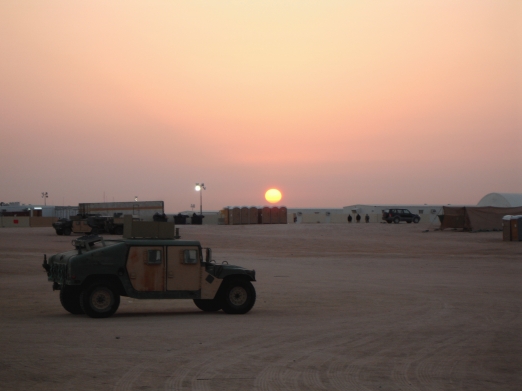 Camp Sunrise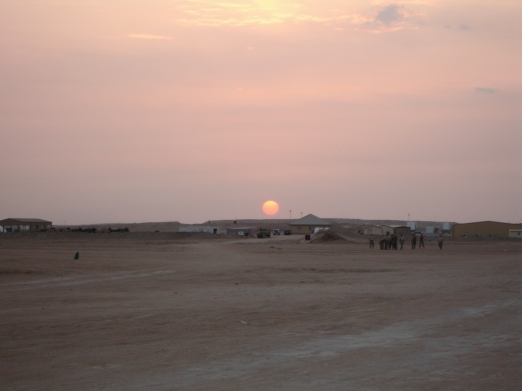 Camp Sunset