I've changed the title of my blog to "Over Here" - a play on the FOX network show Over There. I hope I don't get sued or anything. The last few days have been pretty busy. We got in here on Monday morning. Once I walked out of the aircraft, a blast of cold air hit me and I think I finally understood the meaning of the word "refreshing". We got onto a bus from the flight-line, and they drove us over to Ft. Lewis
Washington seems like a very pretty state. Some parts here remind me of northern Arizona. Actually, anything green looks pretty to me, because I've grown up in the desert all my life. The sky looks like the opening scene of The Simpsons and the weather is gorgeous - it feels like a nice Arizona winter. Although the mornings are pretty chilly - they are in the 40's.
The first day, we didn't do much. They just sent us over to our barracks. We unloaded a bunch of our stuff. A few words about our barracks. They are falling apart - they look like they were made in the 1930's. Oh yeah, and they were condemned about two years ago, but then suddenly they were "un-condemned", and now soldiers on pre-mob live there now. There are fifty soldiers staying in one billet and we all share one washer and dryer. We also have only three showers, and four toilets. But one thing about being in the Army is that you learn to deal and do the best with what you got. The next day we did SRP (Soldier Readiness Processing). SRP involves tons of paperwork and medical work. The Army basically does this to make sure that they can send you off. I was a "Go" (pass) at all stations, except dental - I apparently have to get all four of my wisdom teeth pulled. I'm not really looking forward to that, but oh well. At least, I'm not paying for it.
The next day, we got all of our gear. Doug, this is for you - they are providing us body armor. Although I didn't get mine, because they are out of Small. I have to wait until next week. The day after that we did a whole bunch of weapons training, including the M60, the M249, and the MK19. They're pretty amazing weapons - rather destructive (as weapons normally are) and very complicated pieces of machinery.
The days have been pretty long. It was only the first day that we all got to get personal time early. Over the last two days we've been going to bed later and later, but that's because we've got so much stuff to do before settling in. I guess once we settle in, things will be much better.
The day after that, we also did some weapons qualification. I qualified on the MK19 (Mark 19), as an expert, and also qualified on the M16 in NBC (Nuclear Biological Chemical) firing mode. This is where you wear your gas mask and fire. It really sucks, and is really hard. In addition, I had body armor, and this was the first time I fired with body armor. It's nor very easy - the collar of the vest pushes down on your neck, so it's very hard to get a good sight picture. But I managed to get a very tight grouping during sighting. Today is also when we've finally got some down-time. Like I mentioned before, the last few days have been pretty hectic, with early mornings and late nights. So we're really enjoying the time that we're getting off.
Yesterday, we did more training. We first did a Land Nav (Land Navigation) course, where you have to plot courses to grid co-ordinates on a map, and then find your way to them within a specified time limit. It was a pretty good exercise, because map reading is a very important skill in the Army. The course wasn't too difficult, but they really made you work for it because the terrain was pretty hilly and you only had your map, compass, and terrain features to rely on. All in all, some pretty good training. After the Land Nav course, we started learning room clearing techniques. These are the techniques you use to clear rooms in buildings where enemies are suspected to be hiding. You enter the rooms in four-man teams, engaging targets as you see them, and eliminating those targets until the room is clear. They taught us some pretty good stuff, and the techniques are very strategic, ensuring fire superiority and the safety of your team members.
Today, we didn't do that much. We did some more Glass House (room clearing) training, and that was about it. Tomorrow however, is going to be fun. We have the Gas Chamber where we get exposed to CS gas (tear gas), and then get sprayed with OC spray (pepper spray). Fun stuff... I guess!
Oh yeah, and yesterday was my birthday! I turned 24 - it wasn't a very eventful birthday; we did have some pizza and coke, and that was because a pizza guy just happened to come by our barracks. But I got a really good surprise today when I received an unexpected mail package from Sadhana. There were brownies in it and a birthday card - she had got together with my friends to send that to me. I hadn't expected it at all, and it was a really nice surprise. It really made my day! Thanks so much, Sadhu! I love you! And thanks to everyone else who was in on it! You guys are awesome! Love you too!
Anyway, it's funny how quickly you get adjusted to the Army mindset. I haven't made a bunk in over three years, but the first day I got here, it all came back to me. Then there's the "hurry up and wait". In the Army you do a lot of waiting around. Especially in lines. While in basic training or AIT, you simply have to suck it in. You have to stand around getting bored. Here it's not so bad. I usually carry around some reading material with me. Right now, I'm reading The Confusion, volume two of the Baroque Cycle by Neal Stephenson. Then there's sleeping (although that's heavily discouraged and you can get in trouble) - it helps pass a lot of time. In some sense, it feels like being in Basic Training all over again, but in other respects, it's much better. For example, we have a lot more liberties. Also, I know almost all the people I'm with. So it's not like Basic Training where you have to start building up your relationships with your fellow soldiers from scratch. A sense of belonging exists from the start, and that definitely helps. I think I've gotten used to the idea of being a soldier for the next year and a half. I mean, honestly - there's no use pining over it. I'm a soldier, and this is my job, and I'm going to do it. There were probably many ways I could have gotten out of being mobilized. But I don't think I could have done that and lived with myself. I am part of a team, and my fellow teammates - my fellow soldiers, they depend on me. Also throw in words like Honor and Loyalty. To some, these may simply seem like words, and that too, overly clicheed. But to me, they mean a whole lot, and I know that some of you out there understand.
I still miss my friends and my family, and I guess I will continue missing them until I get back. It's hard to think that I won't be seeing them for the next year and a half. But I know they are proud of me, and I want to live up to that by doing my duty. I know it won't be easy. However, in the end I think it will all be worth. It will be the experience of a life time, and it will change me and build me up in ways subtle, and not so subtle.
Ah yes, before I forget, here are some pictures: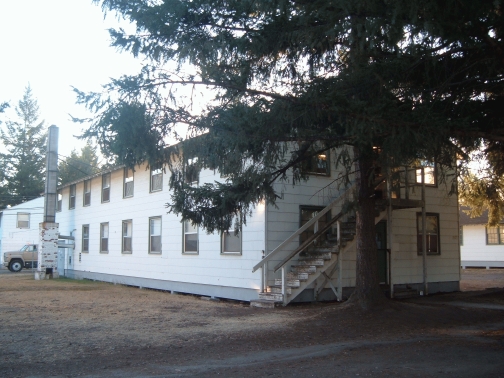 Our Barracks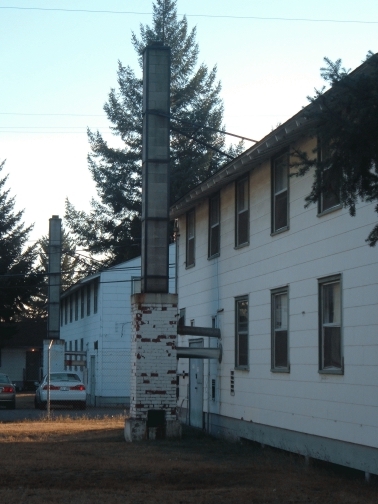 Ancient heater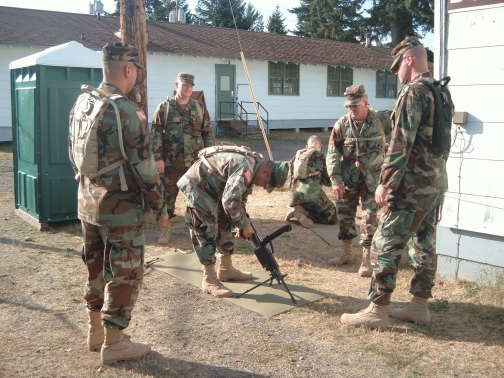 Weapons Training