Next morning my mom made me Godumb Dosha (sort of crepe) with podi (literally translated, powder. It's made with lentils and other spices. Mixed with coconut oil, it makes a tasty and spicy sauce). We sat around and talked, and an uncle of mine who stays in Muscat, and my cousin Anoop Cheta showed up to say good-bye. We all drove together to the airport and there I was able to meet some more family friends - Jayan Uncle and Latha Aunty - I have known these people as long as I can remember. We sat around and talked about various things (mostly having to do with my experiences in Iraq) before I heard the call for my flight. My sister was on the verge of tears, and so were my mom and dad. I tried to keep a happy face because I didn't want to add to their sadness. But I really felt like crap. "Just 5 more months!", I said as I walked away and waved good-bye.
My flight back was uneventful. Nothing like the trip through hell the other one was. After about a day and a half, I found myself back in Baghdad. Coming back sucked, of course. But it also meant that I was halfway through my deployment. That gave me a renewed sense of purpose.
So that's pretty much it about my leave. I had an awesome time! Other than that, nothing much is going on here. The only big news is that I got promoted to Sergeant (E-5) finally! It was a very proud moment for me. Of course, it means more responsibility and watching everything that you do to make sure that you set the example. But it is well worth it. A little bit about Military tradition here. When you get your E-5, they call it "Earning your stripes", or "Earning your blood-stripes". Why the blood? Well, the rank pins are essentially just that - pins. To hold the rank in place on your uniform, you have this thing at the other end that clamps onto the part of the pin that pokes through the cloth. When they pin you, they take those things off, and then they SMASH their fists into you, essentially pinning the rank to your flesh. This may seem pointless, painful, silly, and crazy to you all, but it's just how it is. So I had the Commander do it, then I had the First Sergeant do it... then SSG Lopez smashed the rank in too. As I was going to dinner chow, I was ambushed by SSG Green, SSG Owens, SSG Maguire, and SSG Gomez. So I got the rank smashed in some more. By the end of it all, I had splotches of blood on my uniform. I know that some people probably think this is harsh, and that "hazing" is bad. But you know what, I enjoyed this. It was a Rite of Passage, and it actually made me feel proud, and made me feel closer to my unit. If you cannot understand, I am not going to bother to try and explain. It's just something about being a soldier. Well anyway, that about sums it all up. And of course, here are some pictures: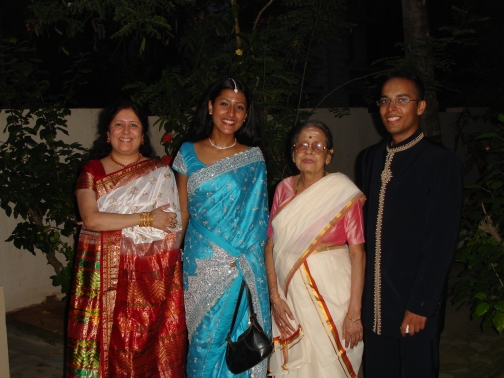 Amma, Keerthi, my maternal grandmother, and I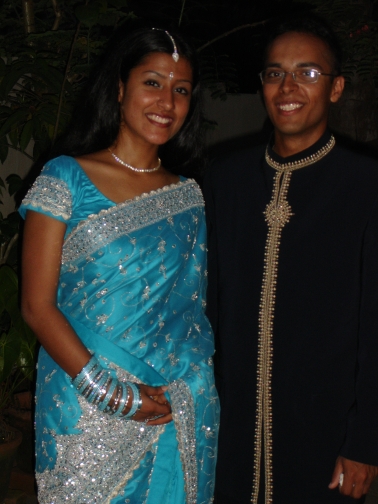 My sister and I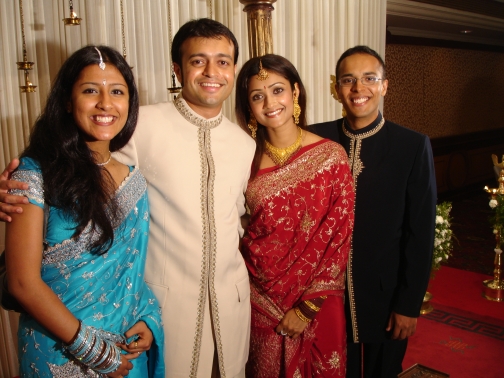 Keerthi, Dipu Cheta, Simi Chechi, and I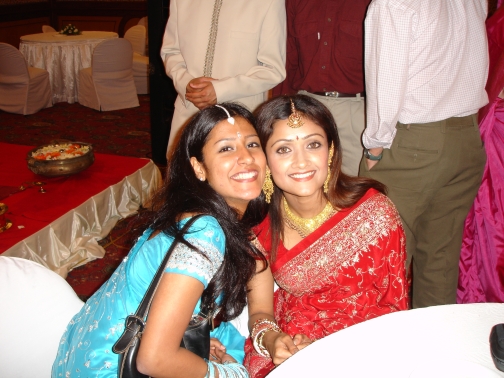 Keerthi and Simi Chechi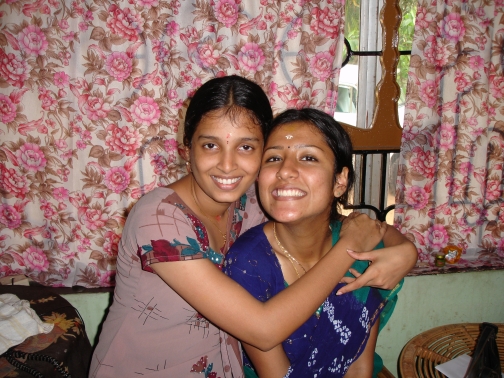 Vidya and Keerthi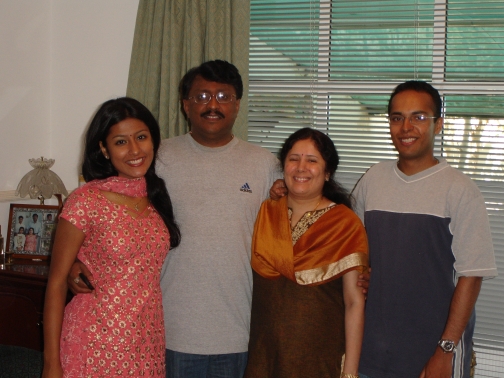 The family in Muscat. Together after 7 years!

Chambekka, which I've enjoyed ever since I was little. This fruit has a texture that's midway between an apple and a watermelon. It tastes sweetish-sour, but that's the most basic description I can give. You have to taste it to find out! It's actually known as a "Wax Apple" (Syzygium samarangense).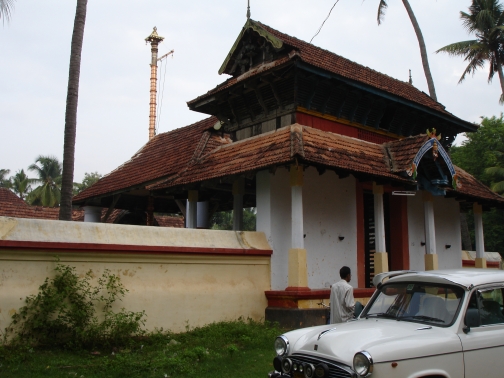 The outside of the Chennathrikkovil temple in Chendamangalam. This is a Krishna temple said to be hundreds of years old. No one is sure when it was made. The architecture would make it seem to be 19th century, but according to local lore, the temple has been around much longer than that.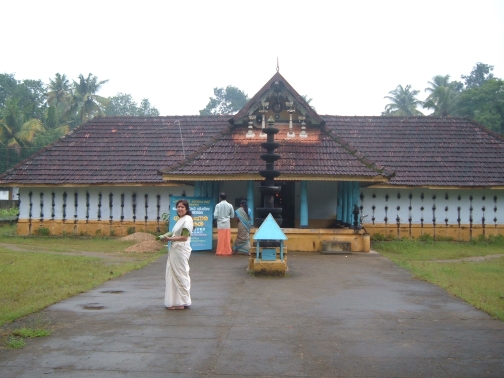 The Devi Ambalam (Temple). The architecture is typical of Kerala temples.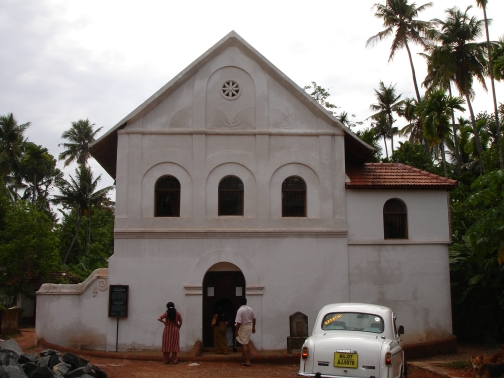 This is the synagogue I talked about. Notice the walls - they are made in the typical Kerala style.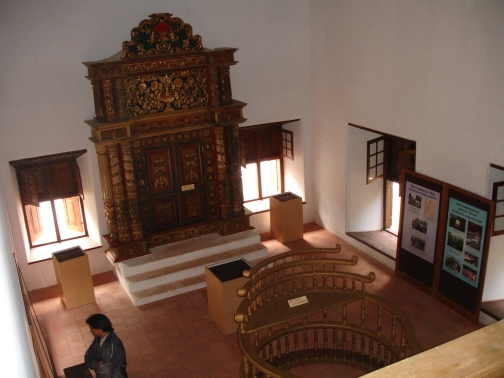 The inside of the synagogue. The central structure is the bimah, from where the rabbi would lead the prayer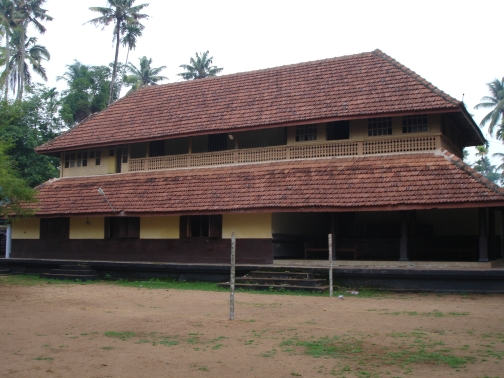 This is my ancestral home, the Paliam Tharavad. It is over 400 years old.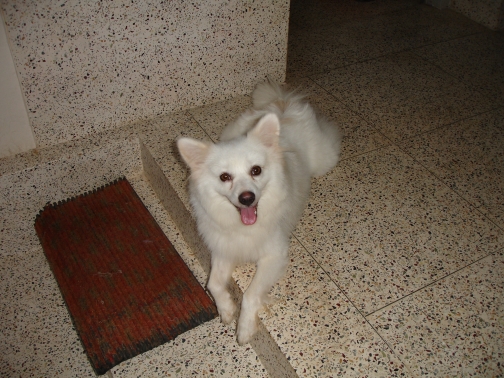 This is our crazy Samoyed in India. His name is Chikoo, which means "child" in Arabic. Actually he's a cool dog, just high-strung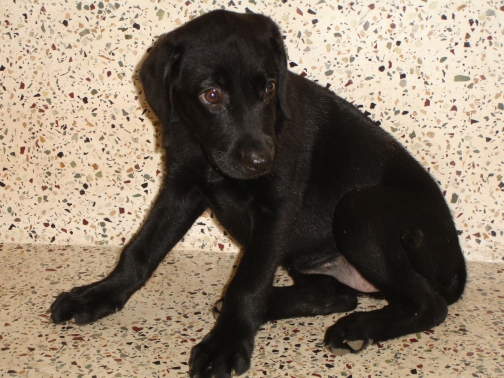 This is the Lab puppy we got. Yup, she's called "Honey". So that makes two "Honeys" we have in our family now. She's a fiesty little one.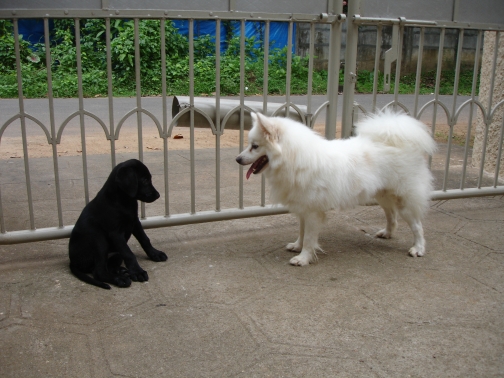 Sizing each other up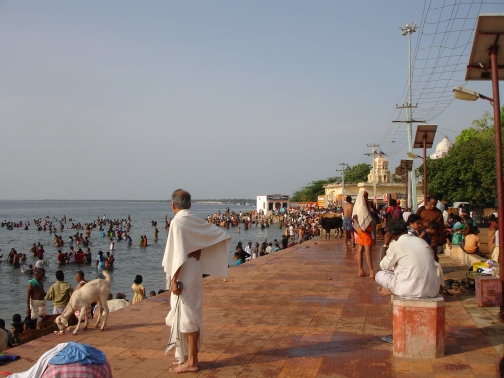 Pilgrims take a dip in the Bay of Bengal at Rameswaram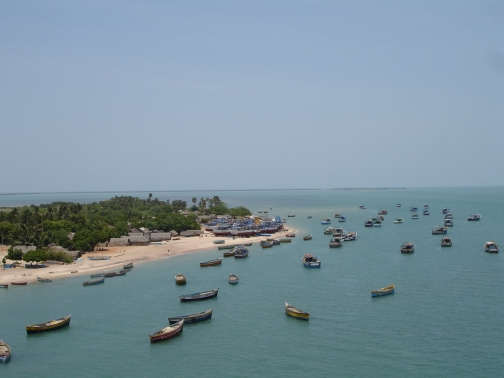 Rameswaram as seen from the bridge connecting it to the Indian mainland.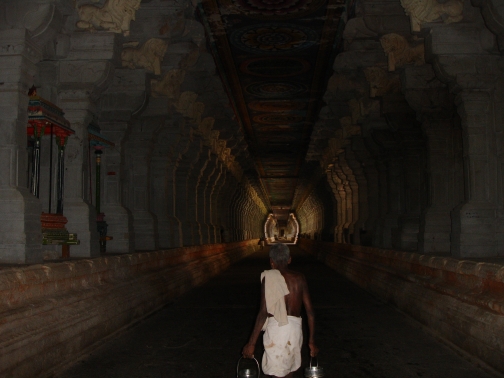 The pillars in the Rameswaram Temple.

SPC Paliath! Front and center!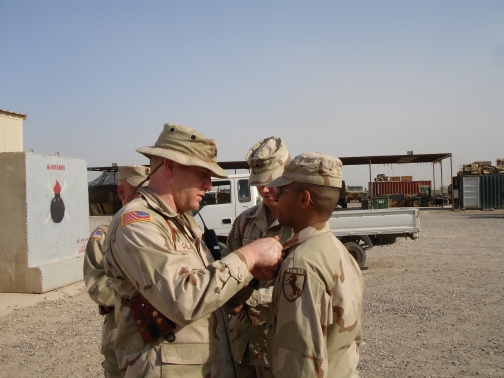 Here I am, getting pinned. I am now, SGT Paliath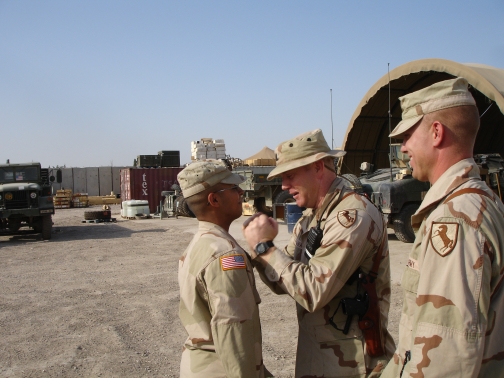 The commander, getting ready to smash my rank into my collar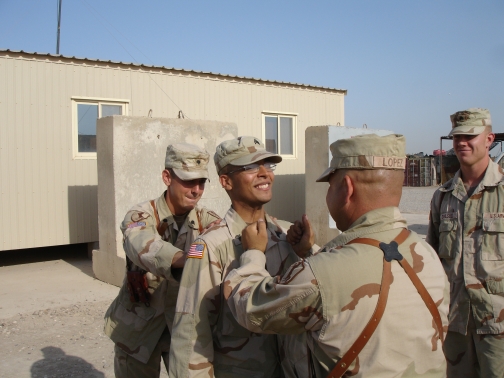 SSG Lopez, getting ready to give me my bloodstripes.